Friday, April 1st, 2011
Hey Actors in the DC/MD/VA area and all interested parties:
Divergent Thinking Productions will be attending  Stonehenge XIII, the quarterly mass-casting cattle call in the speed-dating mold, sponsored by the fine folks at Team Jabberwocky. It will be held on Sunday, Apirl 17, 2010 at the  Center For Digital Imaging Arts in Washington, DC.  it will run all day, from 9-6pm and registration for actors closes April 2, 2011.  For more information, go to the Team Jabberwocky Website.
Divergent Thinking will be represented by myself, Producer Sir Alvin Ecarma. We are continuing to cast for the now-officially titled "Lethal Force" follow-up "Gun Fu Opera Blues" and we will be looking for all shapes and sizes but dance, martial arts and/or stunt experience is a plus. Production on a proof-of-concept/demo trailer is tentatively scheduled for sometime in 2012, production dates TBD.
See you there–
Your pal-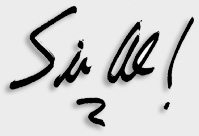 Sir A1!