In an effort to redeem myself and demonstrate to the world that this site isn't becoming a clearinghouse for celebrity pornography, I now post my latest D.I.Y. wonder, hewn together with my gnarled and bleeding fingers- The Ecarma Camera Jib/Dolly Rig!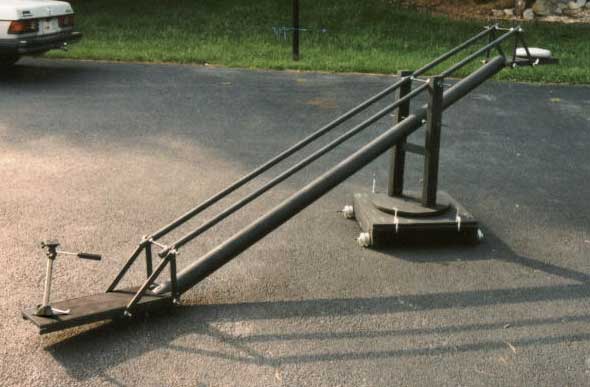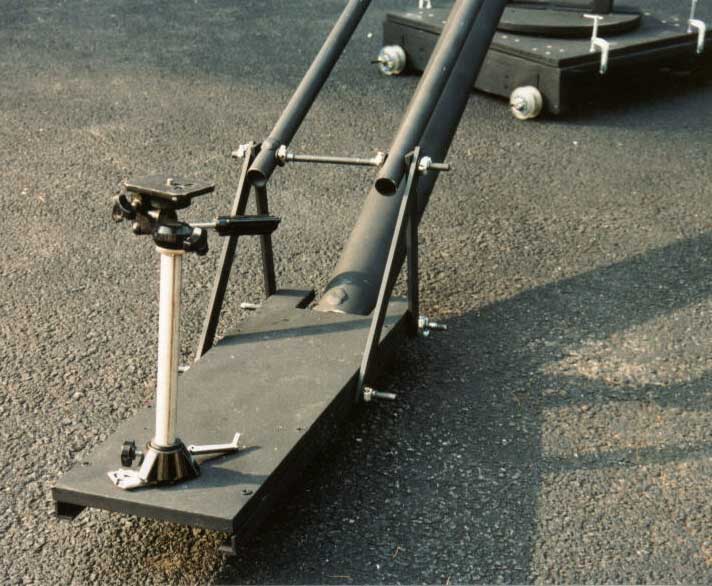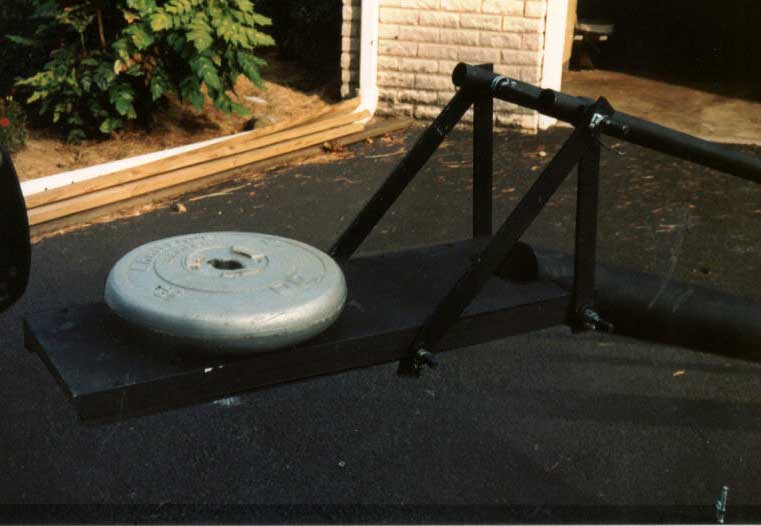 The instructions were pulled from a back issue of Cinemagic magazine but it took a hell of a lot of work to put things into plain old English. I began construction ten years ago and bailed on it out of intense frustration. However, once I decided to relocate to El Lay, I thought it best to take care of this last piece of unfinished business.
I started putting the thing together in February and finally finished in June thanks to the unpaid vacation from The Horrible Day Job. The guts of the jib were all pulled from the shelves of Home Depot and the local Strosniders Hardware store.The backbone of the contraption is a ten-foot pvc plumbing pipe and a set of aluminum electrical tubes with particle board platforms at either end. It's a see-saw set-up with the camera going on one platform (there's a only a temporary placeholder tripod head there at the moment) and a weight on the other. The base is a combined lazy susan/dolly deal that permits for it to be used with dolly track rigged up from more pvc pipe (not shown) and also allows it to smoothly spin around 360 degrees. It can be brought up from the ground to around six and a half feet in the air but it can go up to nine and a half feet if the the optional raiser constructed out of 2x4s is screwed in. The end cost was $250- around $150 than it was supposed to be but well short of the 1k and probably more it would cost if you bought something like this retail (that includes the heavy duty-tripod you'd need to mount the jib on and doesn't include a dolly). Plus, this bad boy can be assembled in thirty minutes and disassembled in under ten.
The upshot of all is that you should expect lots of sweeping dolly and crane shots in the LF follow-up "Certain Death" and at least one "Shawshank Redeption" move where some character looks up at the heavens and the camera goes up for a beautiful God shot.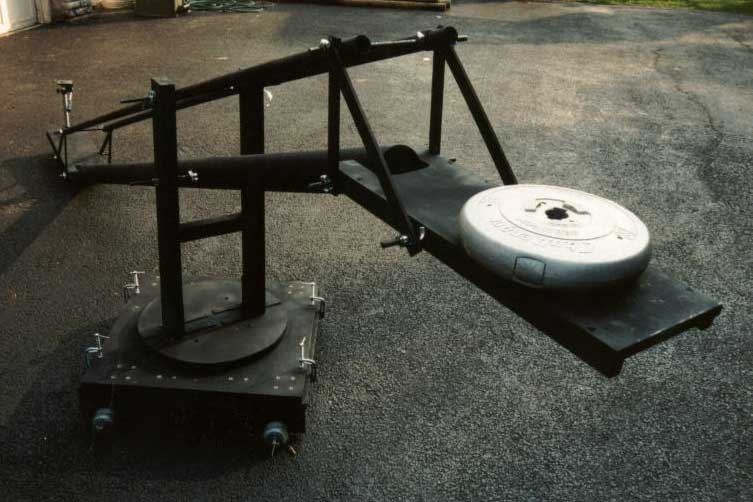 So, do you want to build your own rig?
Okay, you cine-masochists, click here for the Instructions!
(Use at your own risk! No warranties given or implied!)